Why should anyone be a feminist in 2016? Well, for starters it is 2016: if you don't think equality should be at the forefront of our nation, you are the one with the problem. Being a feminist extends far beyond the rights of just women. It fights for the rights of all. The best part of being a feminist is that anyone can be so long as they believe in equality among the the sexes, races, sexuality…..EQUALITY FOR ALL DAMMIT! 
FUN FACT: Today is Go Topless Day where feminists and supporters all over the country were taking off their tops in support of gender equality. Women in support of this day want the right to bare their breasts in public just like men.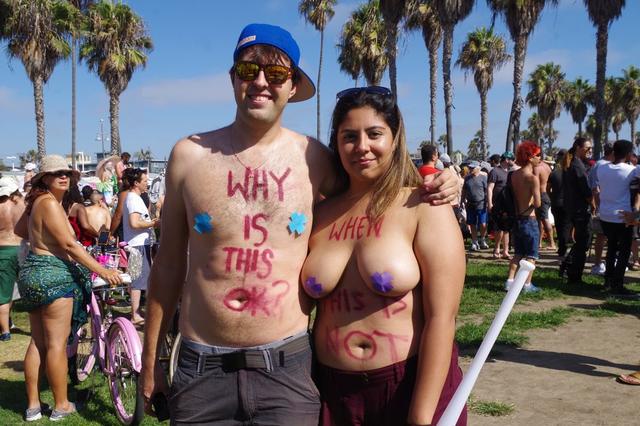 HINT HINT, another reason to be a feminist: walk around with your breasts out for equality….the cost is always risky isn't it? Go Topless Day is celebrated annually along with Women's Equality Day, the day American women won their right to vote. Some people think it is absurd that women want to go topless, but I think it is just another avenue of liberation and fairness: if men can show their chest, women should have that right too.
I would definitely consider myself a Feminist because I look at everyone equally. When I have a conversation with someone who is perceived as "different" from me because of the color of their skin, or maybe even because of their sexuality, I chose to see them as the same.  In essence, I appreciate their differences, what ever they may be,  but chose to recognize them as my equal.
Growing up, I was always taught to be accepting and respectful to those who were different from me. During my childhood, I had a best friend who was white and I remember how my other black friends picked on me because of it. It was evident that they saw color and I did not. I am thankful for how my parents reared me because it has allowed me to not be judgmental and not to demonstrate prejudiced and racial behaviors.  As a child, when you see color, it is something that has clearly been taught.  
I believe that one of the key elements to feminism is to practice your beliefs and stand by them no matter what. Advocating for women's rights simply means your advocating for the rights of all. That is the absolute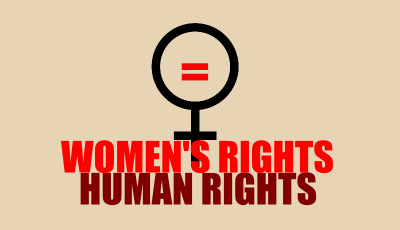 beauty of feminism. Women have come a long way in America….however we still battle issues such as abortion, sexual discrimination, equal pay and opportunity. So the fight continues. Hillary Clinton said it best when she delivered her speech at the United Nations Fourth World Conference on Women in Beijing: women's rights are human rights and human rights are women's rights. In the 90's this was certainly cause for a political uproar, now this is simply a wide known and accepted way of life.
Facebook Comments